Civic Freedom Violations Committed by Myanmar's Military Junta
Civil Society Study
PUBLISHED: OCTOBER 2023
After claiming voting irregularities in the 2020 General elections, the Myanmar military staged a coup on February 1, 2021, and formed the State Administrative Council (SAC).
The first violent crackdowns on civic freedoms began on February 9, 2021, when a protester was shot dead by police using live rounds to disperse a peaceful protest. In the two years since the coup, there have been violent crackdowns by SAC security forces on many civic freedoms and human rights.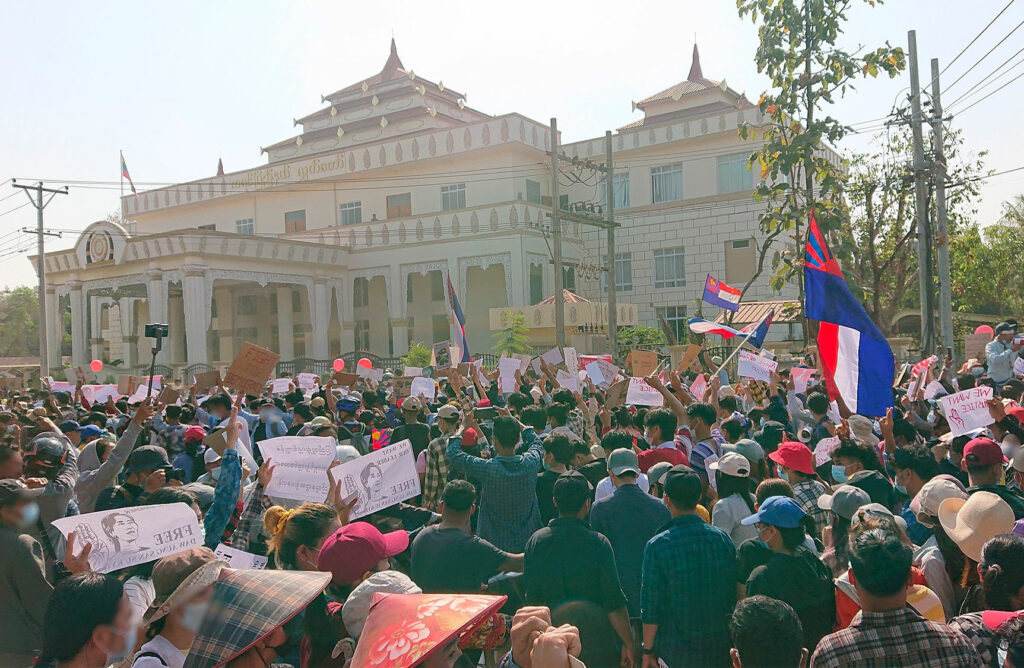 DOWNLOAD THE FULL ANALYSIS
In this ICNL-supported analysis, Spring Archive and ND-Burma worked together to document civic freedom and human rights violations committed by the Myanmar military since the 2021 coup. The report is based on an examination of violations of freedom of assembly, expression, and association in the two years. The report details numerous protest crackdowns, arrests, and abuses against civic activists, human rights defenders, democracy supporters, journalists, and other members of civil society.
Spring Archive's data also highlights numerous internet shutdowns and attacks on press freedom, including de-licensing of media outlets, censorship, and restrictions on associations' operations and fundamental freedoms. The military frequently weaponizes numerous laws and penal code provisions to arrest and detain peaceful dissidents and opponents.
Read the full analysis here.