Forum on the Fundamental Freedoms of Kenyan Civil Society Online
PUBLISHED: APRIL 2021
In recent years, digital space has become a major forum for civil society, both internationally and in Kenya. This trend has only accelerated during the COVID-19 pandemic. In the wake of increasing reliance on digital spaces, government actors have instituted legal barriers to the full realization of fundamental freedoms online. While some of these barriers are part of an intentional crackdown on civil society, many of them are simply the result of a lack of knowledge about emerging technologies.
To address the knowledge gap, ICNL, in collaboration with the Civil Society Reference Group (CSRG) and Article 19 Eastern Africa, hosted a digital forum on the protection and promotion of fundamental freedoms of Kenyan civil society online. Held in March 2021 under the Protecting Rights, Openness and Transparency Enhancing Civic Transformation (PROTECT) project, the forum brought together more than 50 representatives from Kenyan and international civil society. Panelists included speakers from the Kenya Human Rights Commission, Amnesty International – Kenya, Article 19 Eastern Africa, Lawyers Hub, and the National Council for Law Reporting. They shared insights and answered questions from participants.
The forum featured experts on five key topics related to digital space in Kenya.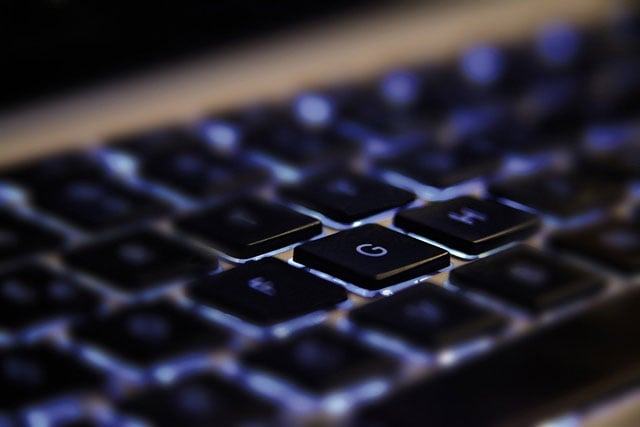 CSRG is a membership group of Kenyan community-based organizations, national, and international NGOs that advocate for an enabling environment for civil society in Kenya. Together, with other civil society actors who are involved in safeguarding the civic space in Kenya, CSRG and ICNL are developing a Digital Space Case Digest, which provides information on court decisions affecting digital space in Kenya. 
THE RIGHT TO PRIVACY
Diana Gichengo from the Kenya Human Rights Commission, a non-governmental organization that works to enhance human rights centered governance in Kenya, spoke about the right to privacy through the lens of the Nubian Rights Forum case decided in 2020. The case challenged the constitutionality of the National Integrated Identity Management System (NIIMS), the national population register that would have collected biometric and other personal data. There were many concerns with the system, including potential breaches of individual privacy rights. The case resulted in the High Court ordering the government to delay implementation of NIIMS until a comprehensive regulatory framework was put in place to address data privacy issues and other concerns. Ms. Gichengo noted that the Nubian Rights Forum case helped raise awareness about digital rights, security, and privacy concerns, as well as push for the enactment of the Data Protection Act, 2019.
NATIONAL SECURITY AND CYBERCRIME
Demas Kiprono of Amnesty International-Kenya spoke about national security, cybercrime, and computer misuse, using the Bloggers Association of Kenya (BAKE) case from 2020 as an example. The case challenged the constitutionality of the Computer Misuse and Cybercrimes Act, specifically the provisions governing fake news, the criminalization of intimate and obscene images, and criminal defamation. Mr. Kiprono noted that the judiciary's dismissal of the case and the short judgement that did not touch upon the technical issues of the case, demonstrated a problematic lack of understanding regarding digital issues.
SOCIAL MEDIA AND THE FREEDOM OF EXPRESSION
Sigi Mwanzia of Article 19 Eastern Africa spoke about the use of social media and balancing fundamental freedoms. She referenced the Robert Alai case from 2017, which challenged the constitutionality of a provision in the Penal Code which criminalizes undermining the authority of a public officer. The High Court of Nairobi held in this case that the provision in question was unconstitutional because it was an unjustifiable limitation on freedom of expression. Ms. Mwanzia noted that this judgment solidified the legal standard that the protection of an individual's reputation must be balanced against the freedom of expression and that public officers must tolerate a higher threshold of criticism as part of an open and democratic system.
2020 ICT PRACTITIONERS BILL
Risper Onyango of Lawyers Hub, a legal-technology policy organization that aims to provide technology-driven solutions to policy, legal practice, and access to justice, provided an overview of the pending ICT Practitioners Bill, 2020. The Bill governs the training, registration, licensing, and industry standards for the ICT sector. Ms. Onyango voiced a concern that the Kenyan ICT sector comprises of many self-taught practitioners who may face barriers with the standardized licensing regime under the ICT Practitioners Bill, and that the initiative to regulate the ICT sector differs from the government's approach of allowing other sectors, such as legal practitioners, to self-regulate.
PROMOTING FUNDAMENTAL FREEDOMS IN DIGITAL SPACES
Finally, Janet Munywoki of the National Council for Law Reporting, which among other duties monitors and reports on developments in Kenya's jurisprudence, provided key insights on future collaborative action regarding the legal framework governing digital space. Ms. Munywoki emphasized the overarching need to ensure that judges and legal practitioners build their fluency in technical terms related to digital space. Enhancing their knowledge will help ensure the laws governing digital issues accurately capture and reflect the nuances of the space. She noted that building judges' capacity on these issues could help develop a coherent body of jurisprudence on digital space legal issues and reduce conflicting or confusing decisions in future cases. She further stressed the need to invest in public education on tech issues to encourage meaningful participation in the creation and implementation of laws governing digital spaces. Finally, Ms. Munywoki singled out the right to privacy as a sub-issue of digital space that requires further knowledge-building.
WHAT HAPPENS NEXT?
This forum was a first step to building further collaboration among Kenyan civil society and ICT practitioners in working toward a legal framework governing digital space in Kenya that protects and promotes fundamental freedoms. ICNL and its partners will arrange follow-up dialogues that delve into specific topics in greater detail and provide platforms and tools through which participants might develop targeted activities to address digital space restrictions. For more detail about the cases discussed during the forum please look out for CSRG's Digital Space Case Digest, which will be available in early June.