U.S. Current Trend: New Wave of Legislation Targeting Black Lives Matter Protesters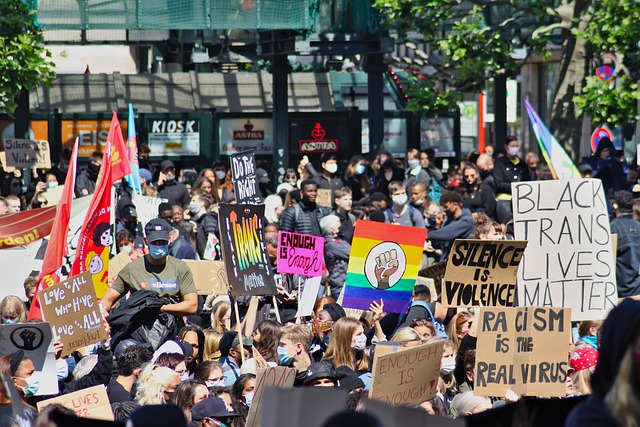 These bills frequently create draconian penalties for a range of offenses commonly connected to peaceful protests. Consider, for instance, a bill introduced this month in Indiana that would make it a level 5 felony, punishable by up to six years in prison, to obstruct pedestrian or vehicular traffic if it is committed by "a person participating in a protest or demonstration" that had not received a permit. A new law enacted in Tennessee in August makes it a felony to "camp" on public property after Black Lives Matter protesters held a peaceful all-night vigil outside the State Capitol. Those convicted of a felony lose the right to vote in Tennessee.
Many of these bills also create entirely new, vaguely defined offenses that can be used discretionarily by law enforcement and prosecutors to target peaceful protesters. For example, a bill introduced in Mississippi would create a new offense of "disorderly assembly", punishable by up to three years of jail, for a broad range of group conduct that includes temporarily "obstructing" government "services". In Florida, Governor DeSantis' proposed bill includes a new offense called "mob intimidation" that criminalizes three of more people who act with "common intent" through "threat of force" to "attempt to compel" any person "to assume or abandon a viewpoint".
Many of the new bills also create legal immunity for people who injure or kill street protesters. A pair of bills introduced in Missouri last month would bar civil suits against a driver who hit a protester who was blocking traffic during a demonstration. Over a hundred protesters were hit by cars at Black Lives Matter protests during the summer of 2020. Earlier this month, an Iowa man avoided a prison sentence after intentionally running his car through a group of peaceful racial justice protesters, injuring one, telling police at the time that protesters needed "an attitude adjustment." Bills creating immunity for such actions threaten to encourage even more violence against protesters.
These bills are part of a broader trend over the past four years of state legislatures moving to repress peaceful demonstrations. For example, since 2017, fossil fuel companies have supported dozens of bills that target anti-pipeline protesters who demonstrate at or around pipeline construction sites. Thirteen states have enacted such bills in the last three years, and peaceful protesters have been arrested and charged under these bills in states like Texas and Louisiana. In total, state legislatures have considered nearly 150 bills that would restrict Americans' right to peaceful assembly.
Advocates fear that going forward lawmakers will use the attack on the Capitol as justification for even more draconian anti-protest measures—much as appeared to happen in Florida. Peaceful protests have been vital to social progress throughout U.S. history, whether it was the fight for suffrage or the civil rights movement. The attack by Trump supporters on the U.S. Capitol was an assault on our democratic values and institutions. The emotion of this moment should not be twisted to pass a set of laws that target racial justice protests or undermine our constitutional values, including the right to peaceful assembly.
 Jan. 15, 2021\
For more information contact: Nick Robinson at nrobinson@icnl.org
To subscribe to US Program email updates, click here.