U.S. Current Trend: Protecting the Freedom of Assembly and Public Health
Over two months since states began declaring states of emergency in response to the COVID-19 pandemic, the United States has still not yet developed an adequate set of rules to protect both the freedom of peaceful assembly and public health.
The country has seen numerous protests during the COVID-19 era, albeit at a relatively small scale. There are the highly publicized ReOpen protests, advocating for the easing of public health restrictions on business and other activities. However, according to the Crowd Counting Consortium numerically speaking in March and April of 2020, there were more protests of other types, whether it was to demand protective gear for health professionals, safer conditions for workers, or the release of inmates from jail or immigrants from ICE detention facilities in response to COVID-19.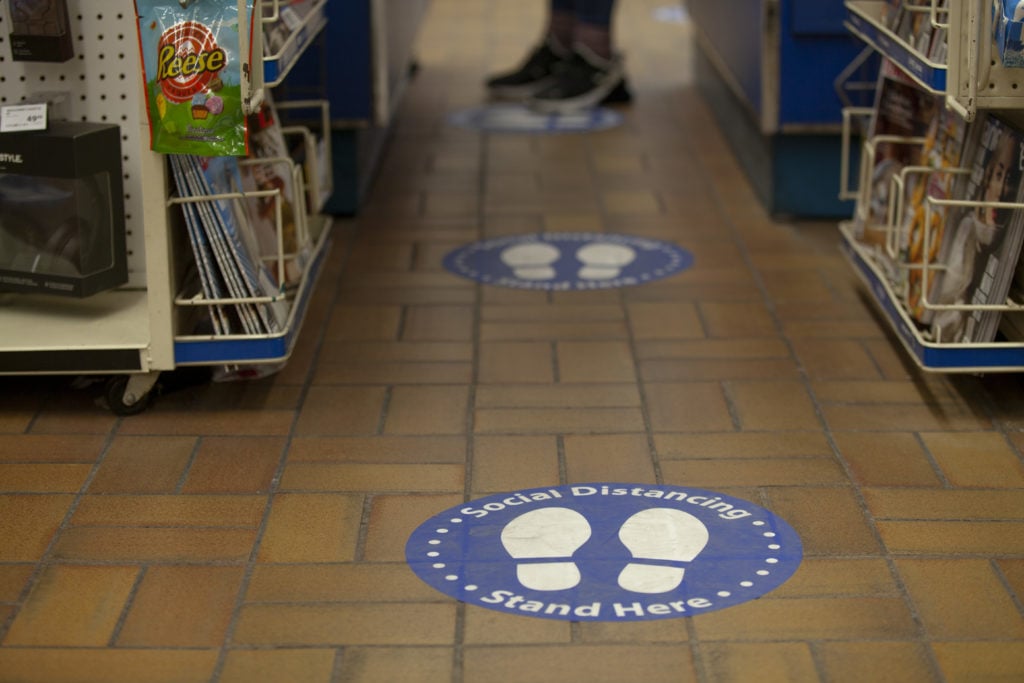 INCONSISTENCY IN THE POLICING OF PROTESTS
There are legitimate public health concerns that come with demonstrations during the COVID-19 pandemic. Some states continue to be under stay at home orders on the recommendation of public health authorities, and even as states lift these orders they currently all have restrictions on gatherings. The application of these restrictions though in relation to the protests have often been ad hoc, frequently contradictory, and often seems to violate the First Amendment.
Consider a demonstration earlier this month in New York City against Mount Sanai Hospital's recent affiliation with a religious group that opposes gay rights. About a dozen physically distanced protesters wearing face coverings were dispersed by police and at least one 72 year-old protester was issued a summons. In response, the city's Police Commissioner said that having a protest violated rules on gathering and that while the city "greatly respect[s] the right of people to protest, there should not be protests taking place in the middle of a pandemic by gathering outside and putting people at risk". Critics though cried foul as protests by healthcare workers demanding more protective gear in the city had been allowed to go forward, as well as ReOpen protests at the state capitol in Albany.
Such contradictions have repeated themselves across the country. For example, in California, where there have been numerous protests, some have led to arrests or threatened arrests for violating public health orders on gatherings, while others have not. The government indefinitely banned all protests at state facilities after a protest at the California state capitol was broken up.
As a result, the ability of Americans to peacefully protest often depends on how particular local authorities have decided to treat protests at any given time. Concerningly, it may also depend (even if difficult to prove) on the content of their message. Demonstrators are often confused if they attend a protest whether it will be allowed to go forward, broken up, or if they may face fines or arrest.
STATES' EXECUTIVE ORDERS DO NOT CREATE PROTECTIONS FOR PROTESTS
Most executive orders that restrict gatherings on public health grounds do not have exceptions, even limited ones, for political assemblies. But just because there is no carve-out does not mean the Constitution goes away. If people are allowed outside for recreation if they are six feet apart, under the First Amendment they should also be able to convey a political message if they stand six feet apart.
The inconsistency of how authorities often treat protest is highlighted by the fact that many states' executive orders restricting gatherings have explicit exemptions for religious gatherings. As this map by Pew Research from April 2020 shows many states have complete carve-outs for religious gatherings of any size and others have exemptions for up to 10 persons or some other number (some states have no exemption). If there are carve-outs for religious gatherings then under the logic of the First Amendment the same exemption should apply to political gatherings. Indeed, political assemblies tend to be outside, while religious gatherings are inside, meaning the public health risk from similarly sized political assemblies is likely less.
Not having more clarity about peaceful political assemblies in executive orders breeds confusion and increases the chance that people's First Amendment right to protest will be violated. There is no doubt assemblies can create public health challenges, and protesters should not put each other or law enforcement in unnecessary danger. The challenge for authorities is magnified because some protesters have brought weapons to recent demonstrations, which are allowed under some states' open carry laws. As UN Special Rapporteur Maina Kiai noted in 2016 the presence of protesters with firearms can intimidate both law enforcement and other demonstrators. Despite both these new and more long-standing challenges, an absolute ban on any assembly of any type is unconstitutional and not an answer.
CREATING CLEARER PROTECTIONS FOR PEACEFUL ASSEMBLY
Instead, states should be clearer about how assemblies can happen safely when they issue executive orders. Under the First Amendment any restriction on assembly justified on public health grounds should be narrowly tailored and the least restrictive approach available. For example, a state might make clear demonstrations are allowed, but call on protesters to comply with the state's social distancing requirements.
Whenever possible authorities should proactively work with demonstrators to ensure that protesters have adequate space so they can maintain physical distancing. Lawmakers may also need to change or repeal some laws. For example, 18 states and Washington DC have restrictions on wearing masks (many of which were enacted to combat the Ku Klux Klan). These anti-face covering laws breed confusion for those who are trying to both stay safe and follow the law.
Car protests have become increasingly popular as protesters try to abide by physical distancing. However, authorities need to be prepared to deal with the traffic they cause and questions around how the use of horns and speakers can conflict with anti-noise ordinances.
Finally, social media companies like Facebook have added to the difficulty protesters face during this period by stating that they will take down content, including organizing pages for protests, that advocate for or coordinate in-person events that they claim violates "government health guidance". As groups like the Electronic Frontier Foundation have noted, it is not clear how Facebook will determine what is "government health guidance" or what they will do if that guidance violates the First Amendment. Facebook should work to have a clearer policy that is more protective of peaceful protest.
The United States is confronting a severe public health crisis coupled with mass unemployment. People need to be able to have their voices be heard, particularly since outlets like town halls or other forms of political association are significantly restricted because of the pandemic. Creating thoughtful and consistent policies now that allow for nonviolent protest in the safest possible way will serve us well in the coming months as we continue to work to not only protect public health but also our democracy.
May 2020
For more information contact: Nick Robinson at nrobinson@icnl.org
To subscribe to US Program email updates, click here.