Building Trust through Shared Learning in Central Asia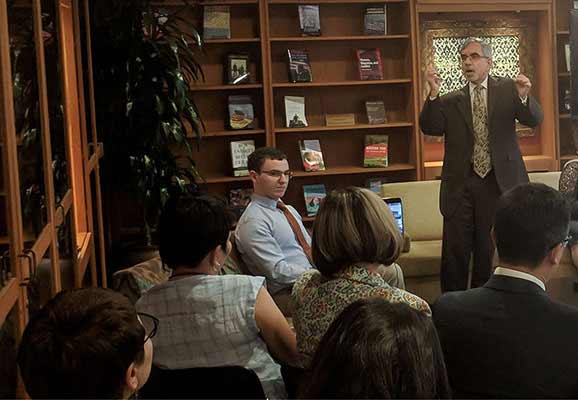 In June 2018, ICNL hosted a United States study tour for civil society representatives and government officials from Kazakhstan, Kyrgyzstan, Tajikistan, and Uzbekistan. The visit allowed participants to explore the positive role that civil society organizations play in the US and how government and CSOs can effectively work together, including at the local level.
The tour provided them with the opportunity to see how this cooperation works in practice. In one example, participants learned about the contribution of the US nonprofit sector to the economy and its role as a provider of public services. They learned firsthand from local government agencies such as Fairfax County's Department of Health and Human Services about how they work with local nonprofits to better address homelessness in their community.
The opportunity for civil society and government to witness such positive outcomes created fertile ground for future cooperation. The tour has fostered mutual understanding and built trust between CSO and government participants, which has already yielded positive results.
In Kazakhstan, civil society participants have drafted amendments to the tax code aimed at improving the environment for CSOs. Government officials – including a key official from the tour – have expressed their support.
In Tajikistan, the Ministry of Justice invited CSOs to participate in a public discussion on proposed changes in legislation. Opportunities for such dialogue are rare. Government officials who participated in the study tour played a key role in initiating the meeting and engaging other government agencies to take part.
By raising awareness about the value of civil society, ICNL fostered collaboration for a more enabling environment in Central Asia.
Published: December 2018
This story is the eighth in a series of stories from our 2017-2018 Annual Report: Strengthening the Fabric of Communities. Each story in the report shows how one of ICNL's five goals comes to life.