Finding Answers at Home in Brazil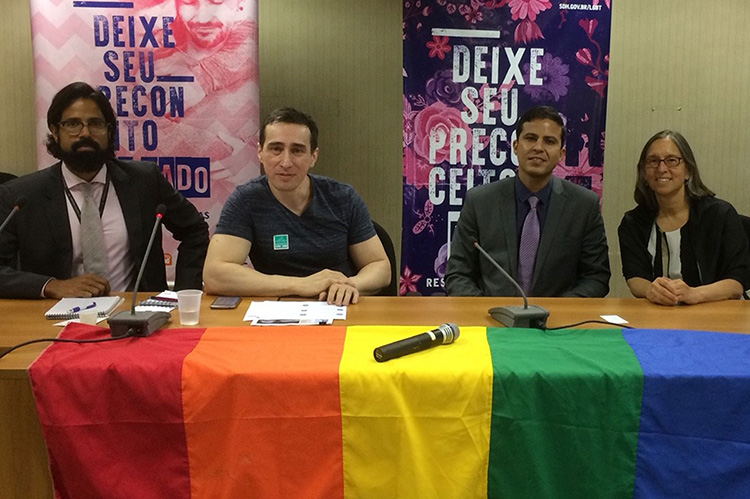 In Brazil, LGBT activists have long faced legal barriers that limit their right to peaceful assembly. These include local regulations that prescribe complex, time-consuming, and costly application processes – deterring the community's ability to demonstrate in public spaces.
In 2017, ICNL worked with Welton Trindade, one of Brazil's leading LGBT activists and Pride March organizers, to conduct a study that gathered data on practices affecting over 100 Pride Marches in the country.
The study revealed a discrepancy: while some jurisdictions had model practices to promote assemblies, others saw significant violations of the Brazilian Constitution and international law. The takeaway: some of Brazil's barriers to freedom of peaceful assembly could be removed by better implementing national laws and sharing local best practices.
ICNL helped Trindade and other LGBT activists use the data to promote dialogue between Pride March organizers and government representatives. For example, in Brazil's Federal District – one of the worst performing jurisdictions – Trindade's study findings and the personal stories of Pride March organizers opened the door for a discussion with authorities on how to better manage assemblies. As a result, the Federal District authorities are now open to considering improved laws.
In light of a shifting political landscape, this trailblazing work highlights how peaceful protesters in Brazil can successfully work with local governments. Thanks to Trindade's research, Brazilian activists now have more powerful voices in advocating for freedom of peaceful assembly.
Published: November 2018
This story is the fourth in a series of stories from our 2017-2018 Annual Report: Strengthening the Fabric of Communities. Each story in the report shows how one of ICNL's five goals comes to life.