Protecting Protest Through Coalition Building in the U.S.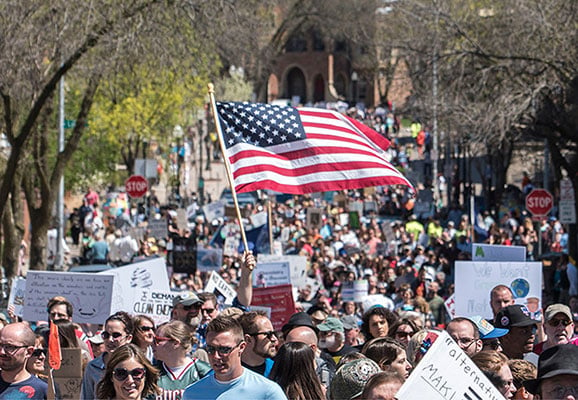 In June 2018, ICNL convened a group of organizations to address the growing trend of anti-protest laws being introduced at the state and federal level in the United States. ICNL brought together groups focused on civil liberties, the environment, racial justice, campus speech, and labor to discuss this concerning trend. The group recognized that a more coordinated approach would strengthen the movement.
Since the meeting, the coalition's activities and membership have grown. It has organized sub-groups to address specific types of anti-protest bills, such as those targeting campus speech or environmental protests. Some partners have focused on mobilizing local responses through their connection to grassroots groups. Others have focused on legal and policy analysis.
The meeting was critical to cementing relationships between diverse partner organizations. The coalition will continue to draw on the strengths of different members to protect the freedom of peaceful assembly in the United States.
Published: November 2018
This story is the third in a series of stories from our 2017-2018 Annual Report: Strengthening the Fabric of Communities. Each story in the report shows how one of ICNL's five goals comes to life.