Reinforcing Marginalization
The Impact of Closing Civic Space on HIV Response in Ethiopia, Kenya, and Uganda
PUBLISHED: FEBRUARY 28, 2018
Civil society advocates have helped propel the global response to the HIV/AIDS epidemic. In Africa, civil society's push for an effective response has resulted in a significant increase in access to treatment and a reduction in AIDS-related deaths over the last ten years. However, this progress risks slowing down or even stopping altogether if the space in which civil society organizations and human rights defenders function is tightened or closed.
In this report, the International Center for Not-for-Profit Law presents in-depth research and analysis on the ways closing civic space is affecting the response to HIV/AIDS in Ethiopia, Kenya, and Uganda. The study finds that laws related to CSO registration and operations fail to meet these countries' obligations under regional and international human rights treaties.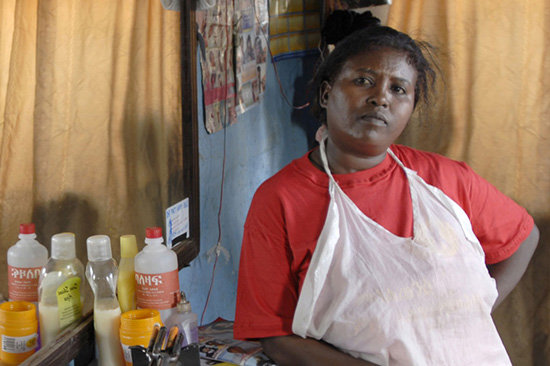 DOWNLOAD THE FULL REPORT
BARRIERS TO PROGRESS
The UN General Assembly's 2016 "Political Declaration on HIV and AIDS: On the Fast Track to Accelerating the Fight against HIV and to Ending the AIDS Epidemic by 2030" calls on all member states to increase the capacity of civil society so that it can help advance the response to HIV. Likewise, in signing on to the UN SDGs in 2015, UN member states pledged to promote accountability; challenge inequality; and ensure that "no one is left behind" in global development. However, as this study shows, in Ethiopia, Uganda, and Kenya, three countries with a high rate of HIV/AIDS, CSOs face restrictive laws, policies, and practices that hinder their ability to implement urgently needed programs.
Organizations that could energetically combat HIV among key populations instead face a broad range of obstacles, including:
Criminalization and stigmatization of key populations;
Barriers to registration and financing; and
Barriers to operation, communications, and assembly.
The burdensome requirements and unpredictable nature of regulatory enforcement affect the degree to which organizations can run sustainable programs, build their capacity, and scale up to meet growing needs. While organizations continue to confront these obstacles, all three countries will continue to have difficulty reaching key populations.
RECOMMENDATIONS
Much needs to be done to address restrictions on civic space and their impact on HIV response, not just in these countries, but around the world.
To ensure that these countries are able to use all available resources to address HIV, the restrictive laws, policies, and practices identified in this study should be reviewed and repealed or amended so that CSOs have space to operate freely. Achieving this goal will require the joint efforts of a range of stakeholders, including national governments, AIDS coordinating authorities, national human rights institutions, CSOs, regional and global human rights mechanisms, and donors and technical partners.