Safeguarding Freedom of Assembly and Association during a Public Health Crisis
PUBLISHED: APRIL 2020
In the face of the COVID-19 public health emergency, UN Special Rapporteur on freedom of peaceful assembly and of association Clément Voule, issued ten key principles to remind States of the necessity of responding in a manner compliant with their human rights obligations.
The UNSR also published an accompanying checklist and survey designed to help assess the implementation by government authorities and other key actors of UNSR's guidance. The checklist contains 58 indicators organized under 10 overarching principles.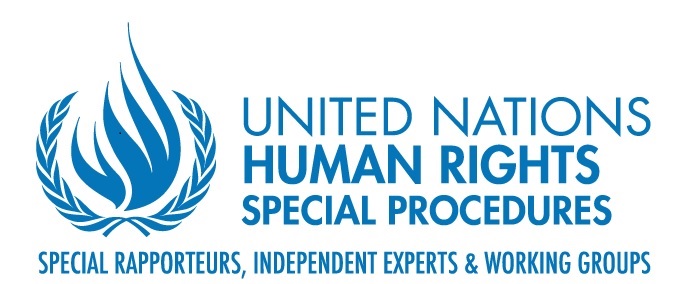 10 Principles for Protecting this Right
Insuring that new legal measures respect human rights: It is vital that both the process and the substance of any new measures passed be in compliance with human rights obligations. Consultations with civil society should take place, if possible before new measures are adopted. Where new laws or regulations are adopted, any limitations on rights imposed must be in accordance with the principles of legality, necessity, and proportionality.
Ensuring that the public health emergency is not used as a pretext for rights infringements: It is imperative the crisis not be used as a pretext to suppress rights in general or the rights to freedom of peaceful assembly and of association in particular. States have an obligation to inform the Secretary General of the United Nations if and when a state of emergency has been declared and of any resulting derogation of rights.
Democracy cannot be indefinitely postponed: The Special Rapporteur recognizes that designing appropriate electoral approaches in the context of the current global pandemic is complex and that there are no easy solutions. In light of these challenging circumstances, it is all the more important, as highlighted below, that freedom of expression is respected and that the rights to freedom of peaceful assembly and of association online are fully ensured.
Ensuring inclusive participation: Civil society must be regarded as an essential partner of governments in responding to the present crisis, in terms of helping to frame inclusive policies, disseminating information, building shared and cooperative approaches, and providing social support to vulnerable communities.
Guaranteeing freedom of association and assembly online: The rights to freedom of peaceful assembly and of association apply online just as they do offline. In this time when physical assemblies are restricted, it is all the more necessary that access to and use of the internet be ensured. States should take measures to ensure access to the internet.
Protecting workplace rights to freedom of association and assembly: The pandemic underscores the need for workplace protections and measures that ensure the right to health of all employees. Employees should not be fired for organizing, nor for speaking up as to the need for a safe workplaces.
Freedom of expression must be ensured: The right of civil society actors, including journalists and human rights defenders, to freely seek, receive and impart ideas and information, whether concerning the crisis and its management or other subjects, must be ensured.
Civil society's participation in multilateral institutions must be secured: The UN and other multilateral institutions should take steps to ensure civil society organizations can continue to participate in all policy decisions, including those related to the COVID-19 response, especially in the case of public-private partnerships.
International solidarity is needed more than ever: States should repeal laws that unduly restrict civil society's ability to access funding, including international funding. Additionally, states should support to civil society organizations and recognize the key role many organizations play in ensuring public health broadly.
Future implications of Covid-19 and responding to popular calls for reform: It is vital that States' responses to the pandemic take citizens' demands fully into account, and that States take measures to adopt more democratic governance structures, to enhance rights protection, reduce inequality, and ensure that the transition to greener and more sustainable energy sources receives increased support and attention.