The Legal and Regulatory Framework for Civil Society
Download File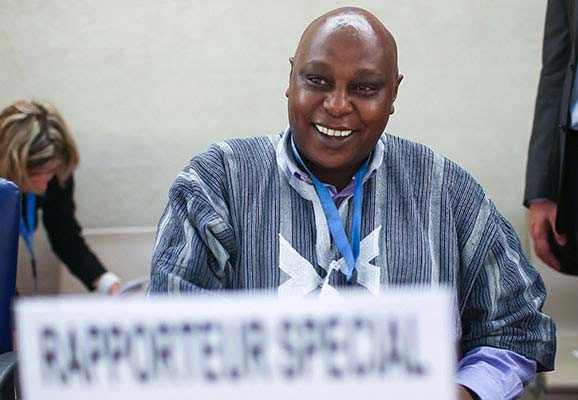 Global Trends in NGO Law, Volume 4, Issue 2 (October 2013)
On May 30, 2013, UN Special Rapporteur on the rights to freedom of peaceful assembly and association Maina Kiai presented his second thematic report to the United Nations Human Rights Council. The report highlights two areas of particular concern that Mr. Kiai considers "the most significant ones of his mandate":
Foreign funding of organizations. According to the Special Rapporteur, civil society faces "increased control and undue restrictions" on funding, particularly foreign funding, and these controls are in many instances designed to "silence the voices of dissent and critics." Finding that the right to freedom of association includes not only the right to form and join an association but also to seek, receive, and use resources from domestic, foreign, and international sources, Mr. Kiai called upon states to create and maintain enabling environments more conducive to the free flow of funds to non-governmental organizations (NGOs).
Freedom of peaceful assembly. The Special Rapporteur notes that "in far too many instances, the ability to hold peaceful assemblies has been denied or restricted by authorities in violation of international human rights norms and standards." He echoed the UN Human Rights Council in calling for states to ensure "open, inclusive and meaningful dialogue when dealing with peaceful protests and their causes."
The Special Rapporteur's Report recognizes the significant trend, observed in all major regions of the world, towards the increased imposition by governments of restrictions on NGOs' funding sources, particularly when such sources are foreign-derived, and on the right of peaceful assembly. In this edition of Global Trends, we survey some of the more prominent of these restrictions during 2012-13. We also consider another common restriction in 2012-13 – increased impediments on NGOs' ability to communicate effectively over the Internet. We conclude with a discussion of the Special Rapporteur's recommendations for addressing these trends and his articulation of norms relating to the funding of NGOs and the freedom of peaceful assembly.
---
This publication is wholly or partially financed by the Swedish International Development Cooperation, Sida. Sida does not necessarily share the opinions here within expressed. The author bears the sole responsibility for the content.
---